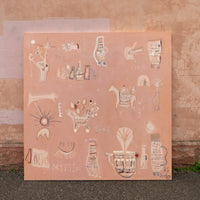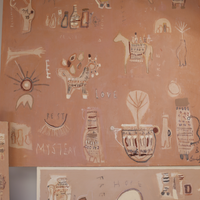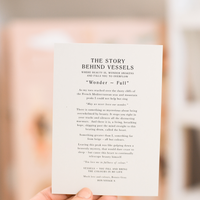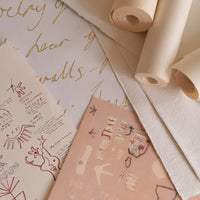 Share The Stories - Mystery Miracles Original Artwork
Description
Shipping Details
With wonder and beauty in her heart pockets all she could do was
create, paint, write and explore. Here are bon bons findings ~ The
south of France Marseilles is painted  in these four Original Canvas
works. With sunsets in mind the pink Archeologist inspired works hold
symbolism through imagery and hidden words through out like a
where's Wally exploration. Seek and find the beauties, and poetry
hidden in each canvas. There is something special to be found.
The canvases are uniquely crafted by a Melbourne Canvas designer,
Tracey mock. The works are orchestrated with oil pastels and acrylic
paint.
Dimensions
1500 H x 1500 H
All Original artworks will be sent via Courier upon purchasing. Tracking numbers will be updated once they are on their way!