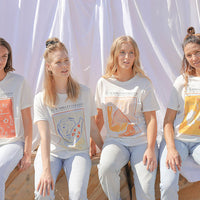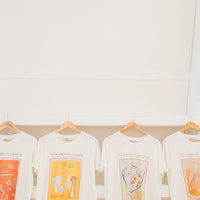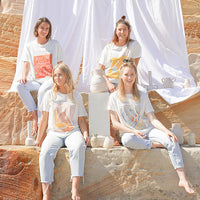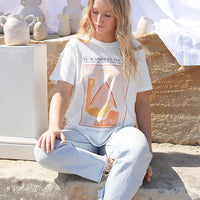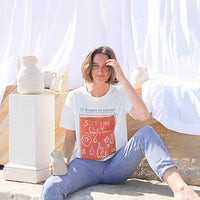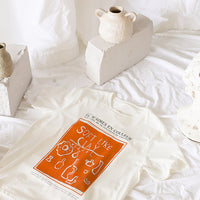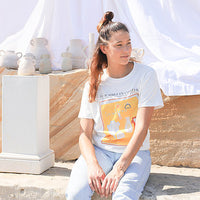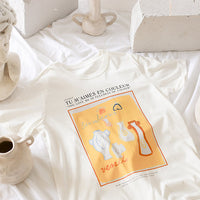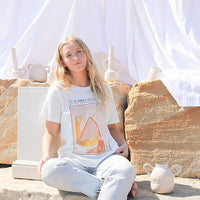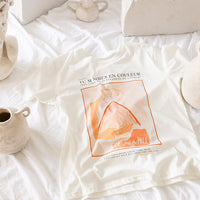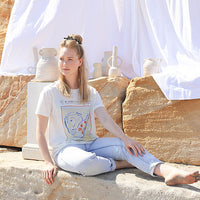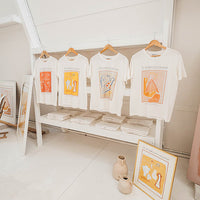 Description
Paper Details
Printing + Shipping Timeframes
The French inspired Organic t-shirt has a woven thread of cream, leaving each unique woman feeling the faint touch of luxury.
The cut is designed to sit with a flattering shape and soft silk beauty state. The neckline is a 70's inspired cut that excites all wearers to tuck the french cream garment into high wasted jeans with a kiss of flares and skirts. 
Each wearable art piece has a story with hidden words bellow. What do your heart eyes fancy? What are the words and image that closely reflect the space of your free field dance?
Each t-shirt is wrapped with tender love and french ribbon care and a hide away post card revealing the story and heart behind each t-shirt. 
''From the very south of France your elegance, beauty and heaven kissed mystery has made its way onto dearly loveable cream t-shirts.'' 
Details
- Etched on museum silk paper
Printed on beautiful museum silk paper, wrapped and kissed with a poem.
All artworks come rolled and are not framed 
Our fine art prints are custom printed upon order and can take 7-14 days to be custom printed once payment is received. All deliveries are made by external couriers Sendle or Australia Post.
Please allow approximately 7-14 days from the date of shipment within Australia and 14-21 days internationally depending on variance with the postal service.